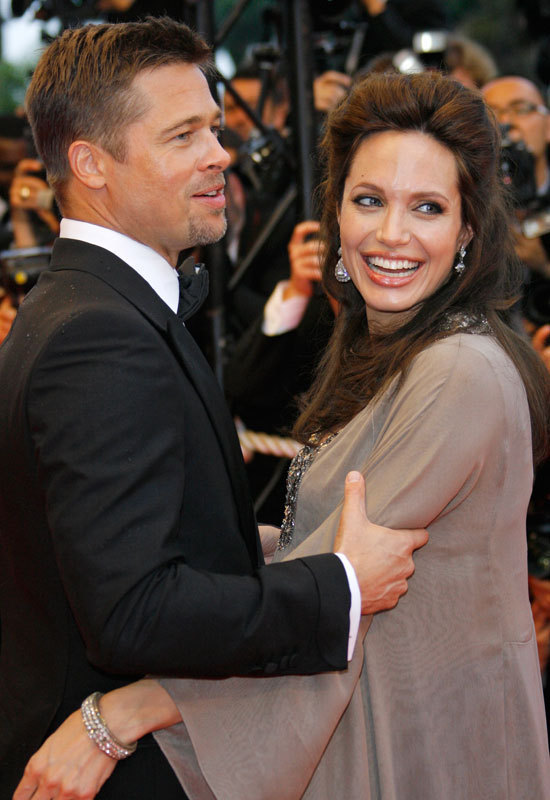 Apparently we live in a world where magazines shell out $15 million for the exclusive rights to effing baby pictures.
Word around the sphere is,
People
and
OK! Magazine
are in a bidding war over the first pictures of
Brangelina
's imminently due twins. Reportedly the bid is up to $15 million, and it could be on the rise.
Whatever the going rate, it'll go to charity. And to that I say, that money would have been better spent as a down payment on a yacht. A nice, new (not to mention big) yacht.
People
paid around $4 million for the first pics of
Shiloh Jolie-Pitt
, 2, back in 2006. And in March, pics of
JLo
and
Skeletor'
s twins fetched between $5 million-to-$6 million. [
DListed
] How measly.
I would seriously get knocked-up and pop out a baby to take pictures of for a fraction of that. $100,000? I'm there. I'm eventually going to have kids anyway. Have your people call my people, uh,
People
.
Image via
The Huffington Post
.